THE STAGNANT POOL
Scholars Below Sea Level.
by
NANCY MAVEETY
(Tulane University, USA)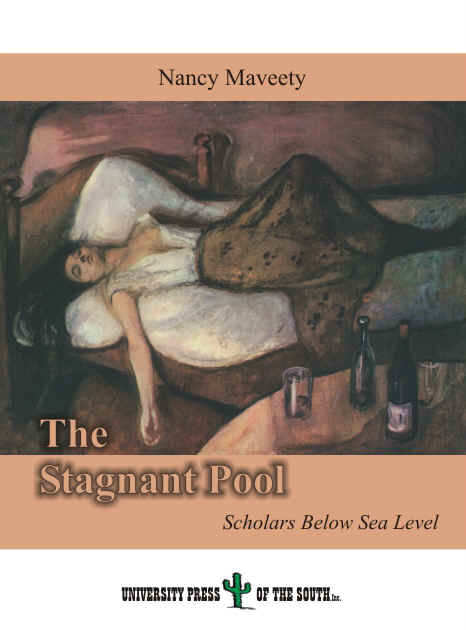 Set against the backdrop of historic New Orleans, Tulane political science professor, Dr. Nancy Maveety explores the trials and tribulations of the academic world at a fictional private university. From the anxieties of doctoral candidates frantically trying to balance finishing their dissertations with finding THE job that will end the fear that all of this time has been a waste, to the frustrations of young assistant professors in their quest for the elusive tenured position, Maveety describes all with remarkable detail and striking humor.
In The Stagnant Pool, the reader sees that academia is not immune to the power struggles and petty office politics that abound whenever you have more than two people together. Academics will enjoy identifying themselves with some of the actors in this funny psychodrama.
Essential for: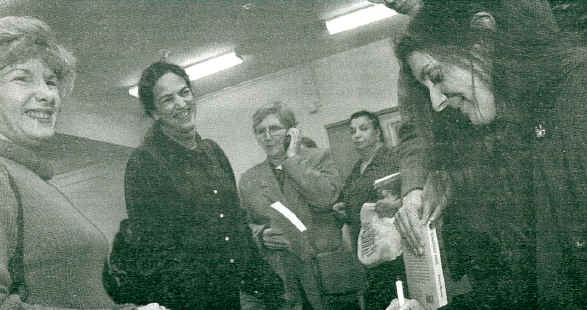 After delivering a lively on-campus reading from her new novel, Nancy Maveety signs books for friends, colleagues and well-wishers. Many faculty members in attendance delighted in Maveety's funny, knowing look at graduate school life.
(photo and comment, Inside Tulane, Vol. 20/7, February 1, 2001)
Nancy Maveety is Associate Professor of Political Science in the Department of Political Science at Tulane University, USA.
ISBN 1-889431-86-9
$29.95
HOME OUR CURRENT CATALOG HOW TO ORDER
NEW TITLES BY SERIES ACADEMIC PROPOSAL