This important book treats the life and writings of an eighteenth-century Dominican nun and mystic. A native of Puebla de los Angeles, Mexico, Sor María Anna authored many spiritual texts. She was also the subject of a published biography, written by her last confessor and Jesuit spiritual director, Fr. Joseph Bellido, and a funeral sermon, written and delivered by Fr. Juan de Villa Sánchez. The daughter of a Spaniard and a criolla mother, María Anna Aguilar Velarde chose a religious career and entered the beatorio de Santa Rosa de Santa María in Puebla. Once a member of this monastic shelter for lay religious, she worked diligently to change it to a full-fledged Dominican convent and became its first abbess.
Jennifer Eich's literary analysis primarily focuses on the Dominican nun's four mystical/theological treatises. Indeed these treatises are remarkable. They constitute a form of spiritual autobiography since she recounts in them her personal mystical experiences and devotional practices that led her to mystic transport.
This singular New Spain nun and mystic's writings, her biography, and her funeral sermon are important sources of information for historians, literary critics, sociologists, theologians, and cultural anthropologists.
JENNIFER L. EICH
is Professor of Spanish at Loyola Marymount University in California.
She recently co-edited another book, along with Jeanne Gillespie and Lucia G. Harrison,
Women's Voices and the Politics
with University Press of the South in 2008.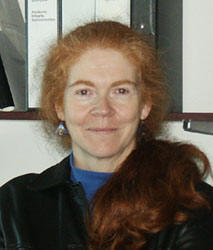 Jennifer L. Eich