Memories of Saint Paul's Secondary School simply recounts Caesar Akuetey's most beautiful period of his life as a teenager when he had that extraordinary chance to meet with and spend a lengthy period of time with young boys of his age group from different ethnic groups of Ghana in that unforgettable Catholic boarding School, Saint Paul's Secondary School, headed then by a charismatic priest, the late Reverend Father Rudolph Apietu. Life was not always easy at the time, but Caesar Akuetey and his friends made the most out of the given conditions. The most undesirable companions they had for the five years the author spent there were those execrable mosquitoes that did all they could to poison their lives, but to no avail. The young men built a mini and enviable nation as they grew up in that strict but lovely environment, where they learnt to compete fairly and constantly with one another; to respect one another and most importantly to share with one another.
Says Caesar Akuetey: 'I hope my schoolmates will revisit through this short story the experiences we had together and all the dreams of a beautiful and peaceful world we thought we would find after graduation.'
Dr. CAESAR AKUETEY
is an Associate Professor of French Language and Literature at Knox College in Illinois (USA). He received his Ph.D. in General Linguistics from the University of Franche-Comté in France.
Dr. Caesar Akuetey is the co-author of, Syntactic Malapropisms: From the Errors to the Rules (1998); and the author of, Bonheur ou Mirage (2003).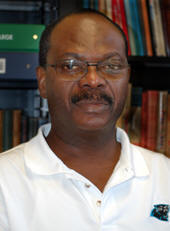 Caesar Akuetey