THE IVORY TOWER
A NOVEL
by Scott Douglas Gerber
(Ohio Northern University, USA)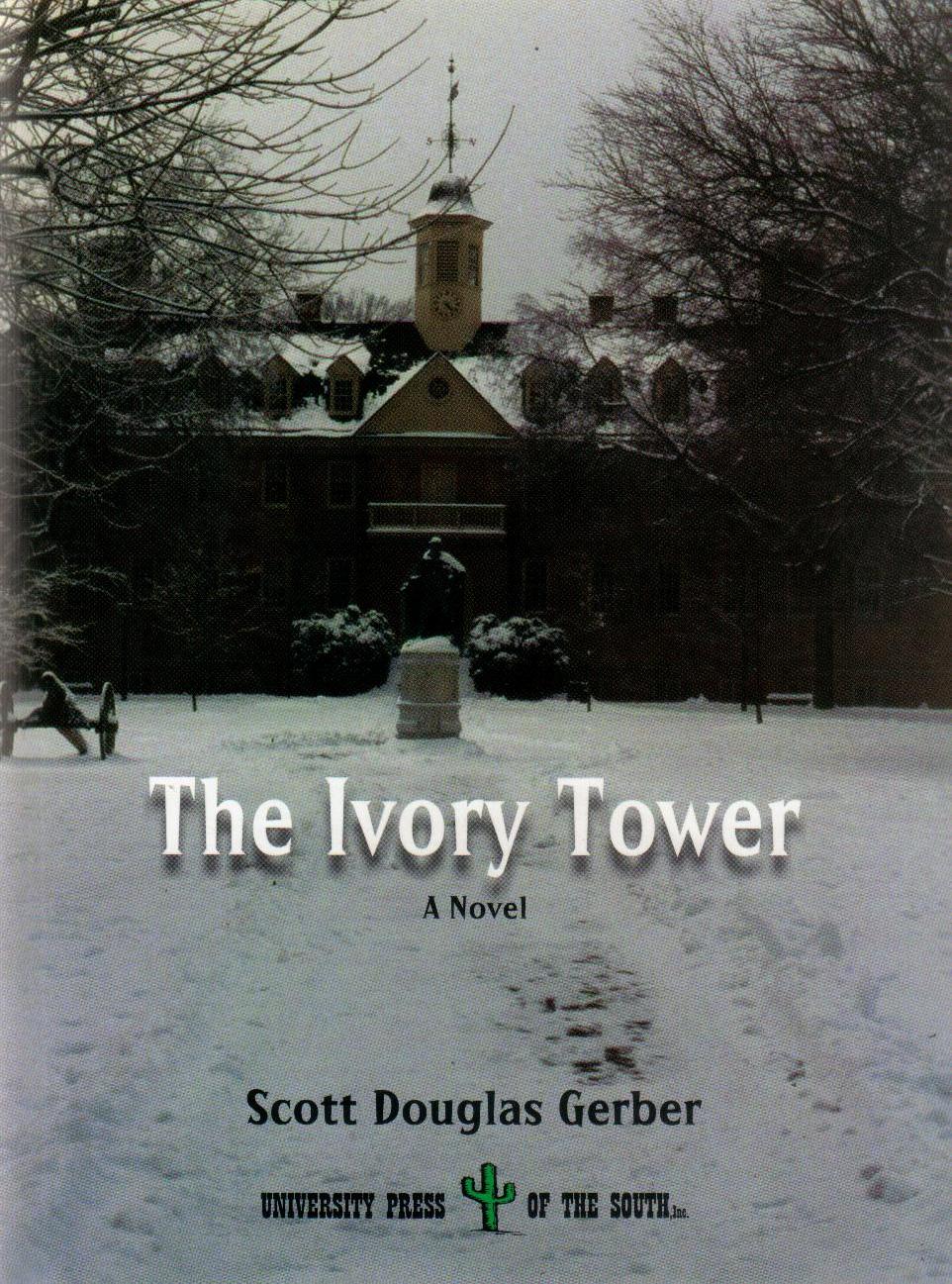 At one of the nation's most prestigious universities, Doug Cook has left the rat race of his law practice behind to study to be a college professor. Doug is writing his doctoral dissertation under the professor who first inspired him to dedicate his life to the world of ideas, and he has a great group of friends and a wonderful girlfriend.
However, when a female student is found murdered on a classroom floor in the middle of the night, Doug's life is thrown into turmoil as he is forced to risk everything in order to defend the person who is accused of the terrible crime: a popular assistant professor who happens to be married to Doug's beloved sister.
And the more Doug tries to help his brother-in-law, the more he comes to realize that "the ivory tower" of academe is only a myth.
In his book, Scott Gerber draws on both his own familiarity with the field of academic law and his experience as the son of a college professor. The Ivory Tower examines the conflict between the image of higher education as a serene oasis of teaching and research and the reality of power and politics that lies just beneath its composed exterior.
Essential for:
Scott Douglas Gerber is a Law Professor at Ohio Northern University.

He received both a Ph.D. and a J.D. from the University of Virginia, and a B.A. from the College of William and Mary. He is also the author of two works of

nonfiction

, First Principles: The Jurisprudence of Clarence Thomas (1999) and To Secure These Rights: The Declaration of Independence and Constitutional Interpretation (1995), and editor of Seriatim: The Supreme Court Before John Marshall (1998).

The Ivory Tower is his first novel.
ISBN 1-889431-97-4
$49.95
HOME OUR CURRENT CATALOG HOW TO ORDER
NEW TITLES BY SERIES ACADEMIC PROPOSAL