IN SEARCH OF THE FATHERS
The Poetics of Disalienation in the Narrative
of Two Contemporary Afro-Hispanic Writers
by
Haakayoo Nobui Zoggyie
(East Tennessee State University, USA)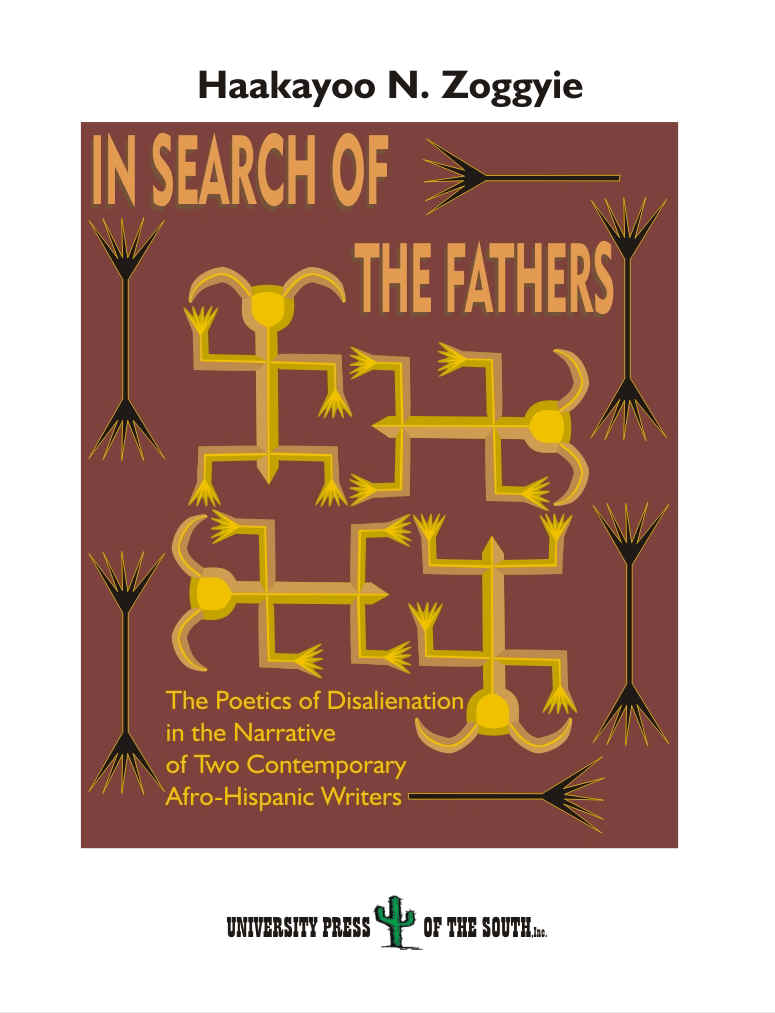 Throughout much of its history, beginning with the jarchas in the high Middle Ages till the rise of the Caribbean afrocriollo movement at the dawn of the twentieth century, Hispanic literature consistently portrayed Blacks as a race that is culturally and intellectually inferior to other races, especially the White race. Across all genres the black character was always depicted as an innately doltish figure, "talented" only in those areas of life that supposedly required no intellect – singing, dancing, and love making.
With the emergence of writers like Nicolas Guillen, the Black was to regain some dignity. In his Motivos de son (1930), Guillén, in a jovial tone, profiles respectable black characters and openly expresses admiration for African traditions. This new trend caught on faster in Latin American literature than in its Peninsular counterpart. Some writers would even go so far as to characterize black African culture as being superior to that of other races. In In Search of the Fathers, Haakayoo Zoggyie takes a close look at four novels in which this new trend is fully developed: Carlos Guillermo Wilson's Chombo and Los nietos de Felicidad Dolores; and Manuel Zapata Olivella's Chambacú, corral de negros and Changó, el gran putas. Zoggyie highlights the artistic devices the authors have used to achieve the stated objective. Portraying their agenda as one intended to "disalienate" their black audiences, where an act of "disalienation" is any act which seeks to reverse an alienating situation, Zoggyie concludes that the two novelists have been successful in effecting the desired change. They make their New World black characters embrace their African heritage as it is expressed in language, history, religion, and general culture.
Haakayoo Nobui Zoggyie received his Ph.D. in Hispanic Literatures from the University of Cincinnati, Ohio in 1998. He is currently an Assistant Professor of Spanish at East Tennessee State University in Johnson City, Tennessee.
2003
ISBN 1-889431-89-3
$49.95
REVIEW:
''In Search of the Fathers: The Poetics of Disalienation in the Narrative of Two Contemporary Afro-Hispanic Writers is a significant contribution and welcome addition to the growing field of studies on Afro-Hispanic literature and on the African diaspora in general. Its interdisciplinary approach to very contemporary and controversial issues will surely pave the way for fruitful research and investigation into the nature of culturally constructed ethnic identities."
Mar Gallego
(University of Huelga, Spain)
African American Review, Vol. 39/no.3 (2005), 471-473.
HOME OUR CURRENT CATALOG HOW TO ORDER
NEW TITLES BY SERIES ACADEMIC PROPOSAL