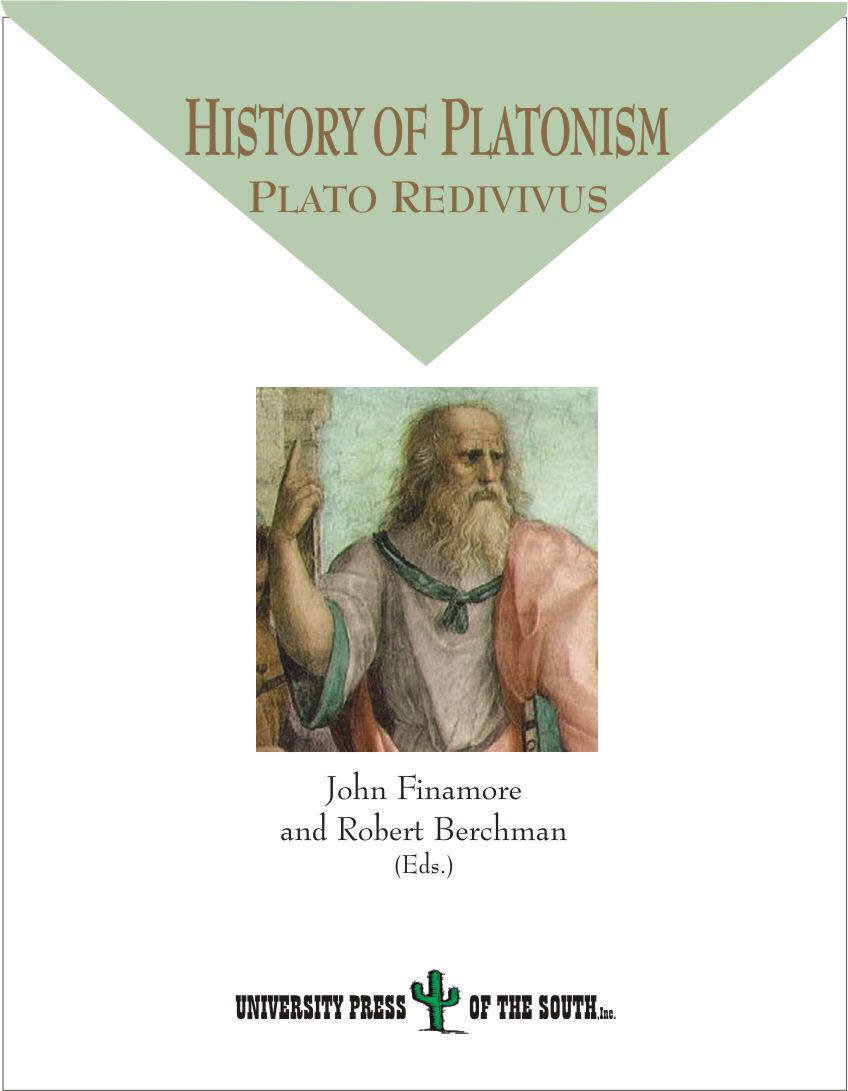 HISTORY OF PLATONISM
Plato Redivivus
Edited
by
John Finamore
(University of Iowa, USA)
Robert Berchman
(Bard College/Dowling College, USA)
Raphael (1483 – 1520), The School of Athens.
Detail: Plato.
(1510/1511, Stanza della Segnatura,
Musei Vaticani, Roma, Italy).
ISBN 1-931948-31-3
2005
Following from the centuries of philosophical and religious thinkers who have studied and used Plato's 4th Century B.C. doctrines, this anthology offers interpretations of Plato's own works. The authors consider the intermediary role of Aristotle, the Neoplatonism of Plotinus, the religious and mystical theories of later Neoplatonic sources (including Egyptian writings), the effect of Platonic philosophy on Jewish writers during the Middle Ages, the adaptations of Cambridge Platonists, the Neoplatonic basis of Jung's psychological writings, and the role of Plato's doctrines in 20th Century Post-Modern philosophy.