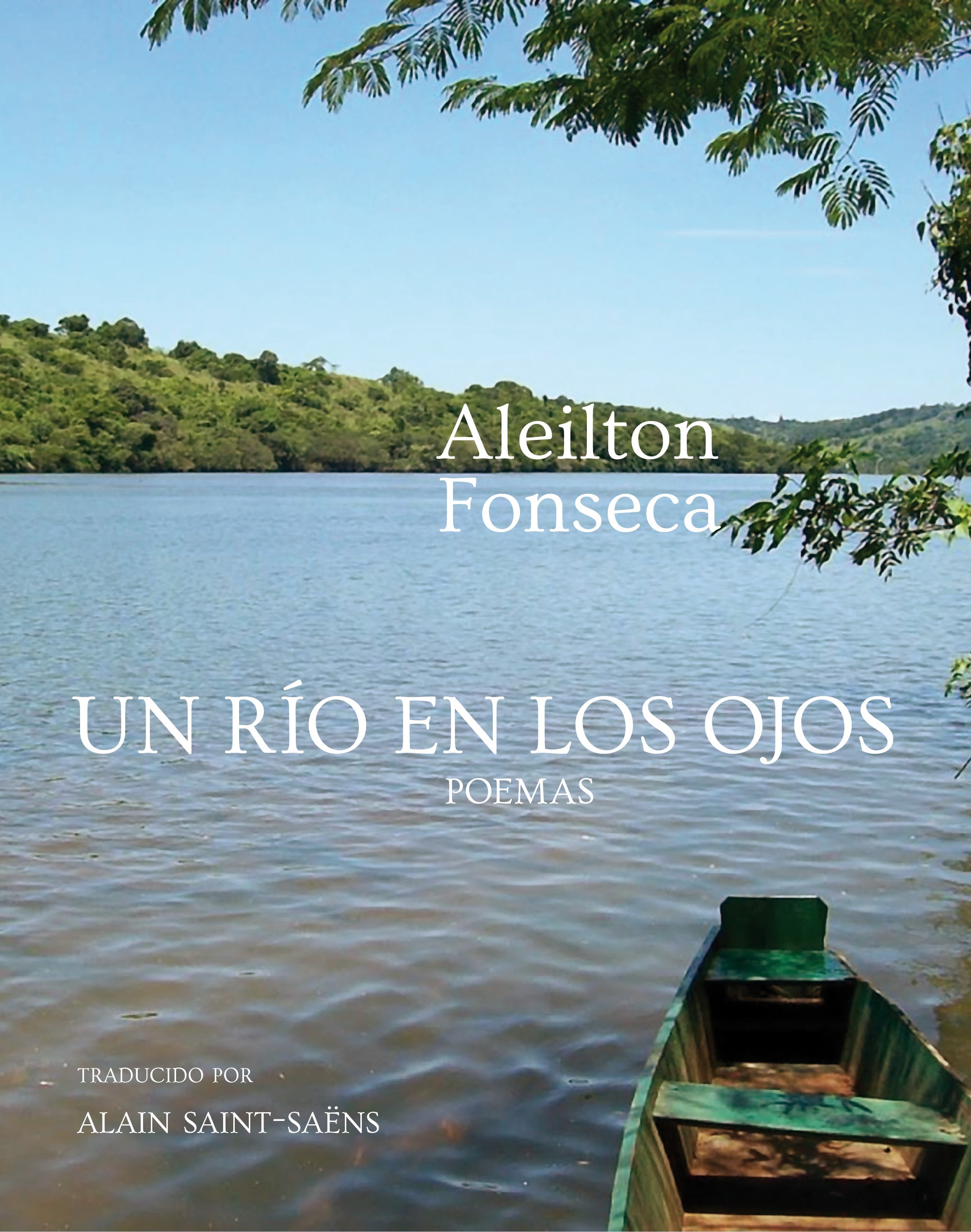 by
ALEILTON FONSECA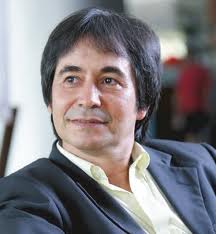 (State University of Feira de Santana, Brazil)
Member of the Academy of Letters,
Bahia, Brazil
Translated from Portuguese to Spanish
by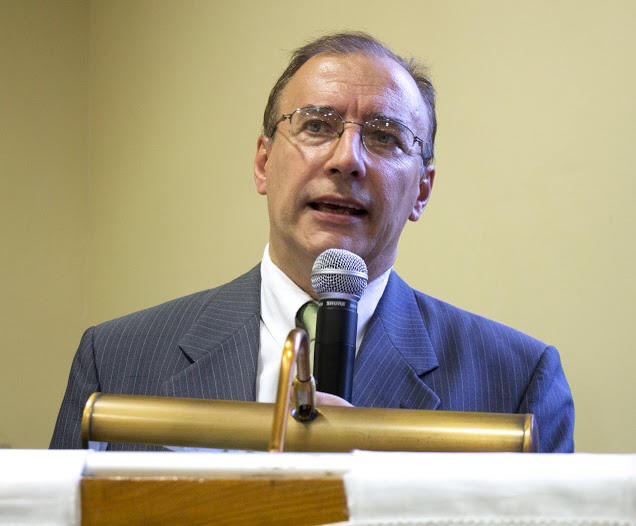 Alain Saint-Saëns
Corresponding Member of the Academy of Letters,
Bahia, Brazil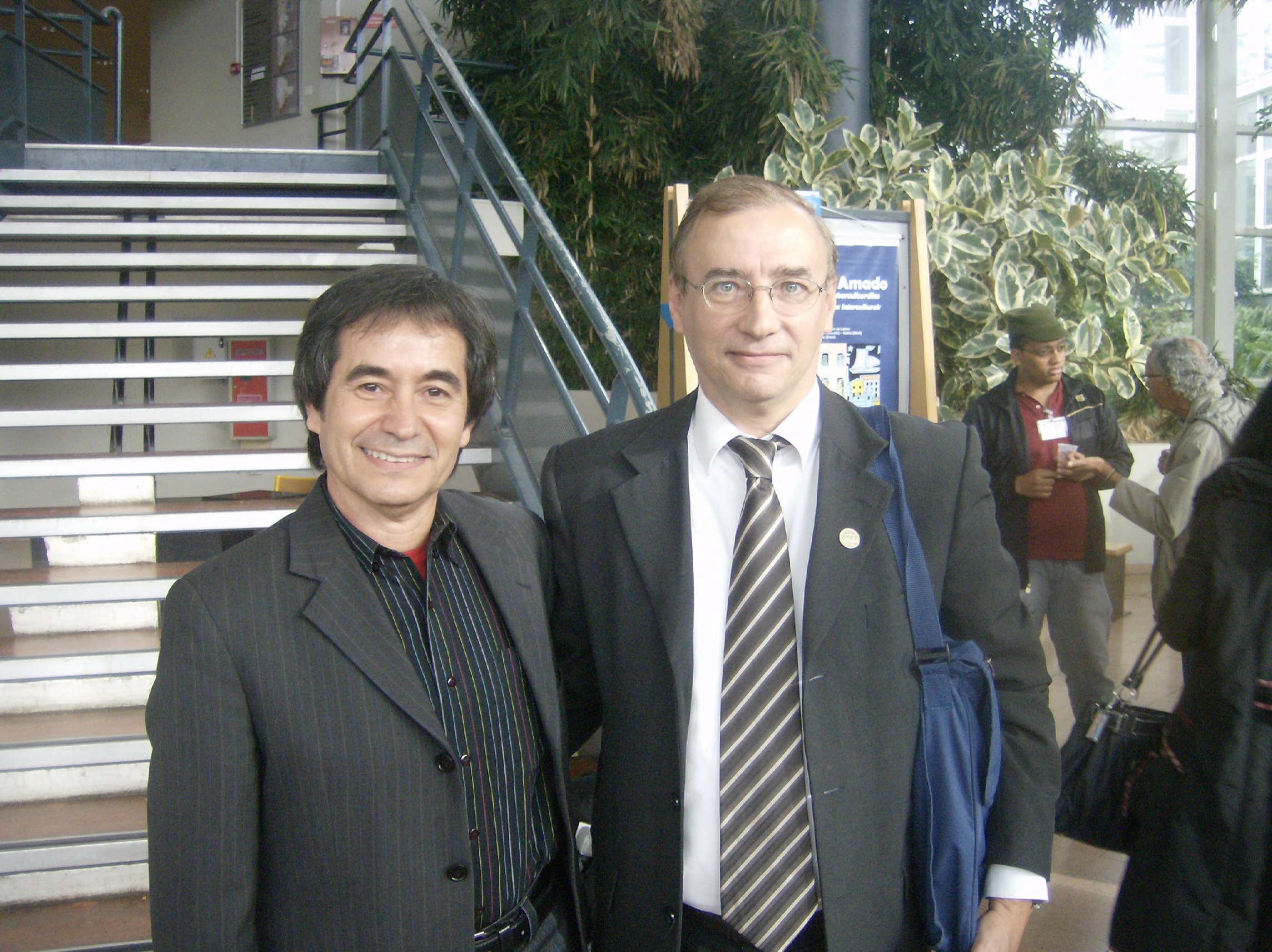 Brazilian poet Aleilton Fonseca with his translator to Spanish, French poet Alain Saint-Saëns,
University of Rennes, France (2012)
Introduction by Alain Saint Saëns, 'Aleilton Fonseca: Un río en los sueños.'
'[...] Quizá del tiempo del río portador de recuerdos dolorosos, quejas amargadas o esperanzas prometedoras, Aleilton Fonseca, el poeta brasileño de Salvador de Bahía auto-denominado 'Buscador de Sueños,' alabado por el cuentista conciudadano suyo Aramis Ribeiro Costa, se pueda escapar con su propia canoa imaginaria, una vez más 'en busca de otros sueños' o de viaje hacia su 'tótem poético,' el Río Cururupe, como lo confiesa:
'Viajo a Ilheus, al menos dos veces al año, y voy a bañarme en el Río Cururupe para renovar mi comunión con sus aguas (…) Se llama Río Cururupe (nombre indígena, que significa 'Río de sangre') (…) Es mi tótem poético.'
Allá, en contacto con los espíritus de los Indios Tupiniquins exterminados, cuya sangre tiñó para siempre las aguas del río, Aleilton Fonseca podrá meditar los versos inolvidables de la poetisa brasileña Cora Coralina:
'Río Rojo – mi río.
Río que atravesé un día
(…)
hace cien años…
En busca de mi destino.'
Alain Saint-Saëns
ALEILTON FONSECA

is Professor of Literature in the Graduate Studies Department of the University of Feira de Santana, Bahia, Brazil.
He was born in Itamirim today Firmino Alves - Bahia, on 21/07/1959.
He is married with the scholar Rosana Patricio and has two sons.
He is a poet, novelist, essayist, and a short story teller. In 1963, his family settled in Ilheus, Bahia, where the author lived his childhood and adolescence, he attended to the first year of high school, he wrote and published his first texts in newspapers.
Since 2005, Aleilton Fonseca has been a Member of the Academy of Letters of Bahia in Brazil.