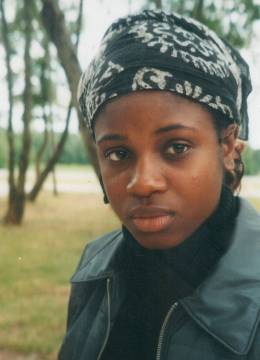 Translated into English by
SYLVIANE NGANDU-KALENGA
(Southern University, LA, USA)
Constellations Abroad is the story of Joachim Mboyo, a young soccer player from the Congo residing in Brussels. As he ventures through the emptiness of his life, Joachim finds himself involved in the Congolese guerilla, convinced that it is his mission to revolutionize his motherland and to change the world. His misadventures will lead him to discover the path of the crushed stars, the secrets behind the plight of a nation, the ephemeral friendships and the heart of his beloved Joana Ndaya.
This novel traces the roots and the generational curse that leads to political nonsense, chaos, and atrocious death. With a hint of sarcasm, Pius Ngandu uses his protagonist to provide a detailed analysis of purposeless warfare and its implications for the numerous human lives that have been sacrificed and that are way too often forgotten.

NKASHAMA PIUS NGANDU
is a renowned novelist and author of numerous scholarly studies on African literature. As a tribute to his work, the African Literature Association honored him in 2008 with its most prestigious award, the Fonlon-Nichols Prize.
With degrees in philosophy and literature, Nkashama Pius Ngandu wears the mantle of poet, novelist, playwright and critic. His six novels include Les Étoiles écrasées (1988), two works published in 1991, Des mangroves en terre haute and Un jour de grand soleil sur les montagnes de l'Éthiopie and in 2009, En suivant le sentier sous les palmiers. Three recent plays are Bonjour Monsieur le Ministre, L'Empire des ombres vivants and May Britt de Santa Cruz (1993). He has also published a survey of African literature, Écritures littéraires: Dictionnaire critique des œuvres africaines en langue française, published by Presses Universitaires du Nouveau Monde.
SYLVIANE GREENSWORD
(born Sylviane Ngandu-Kalenga)
attended La Sorbonne Nouvelle University in Paris (France). She graduated at Baton Rouge Community College with an Associate Arts in Liberal Arts (concentration in English). She obtained a Bachelor's and a Master's degree in African and African-American Studies at Louisiana State University (2005). She currently teaches French and Study Skills at Southern University Laboratory School in Baton Rouge, Louisiana, and simultaneously pursues a career as a writer.
Her publications and presentations include the English translation of Schemata of Forgiveness for Democracy in Congo-Kinshasa by Joachim Kadima Kadiangandu, Southern University Press (2005), and "Richard Wright as a Writer of Blues and Jazz and the Musicality of Black Manhood: From Gangster to Gangsta".